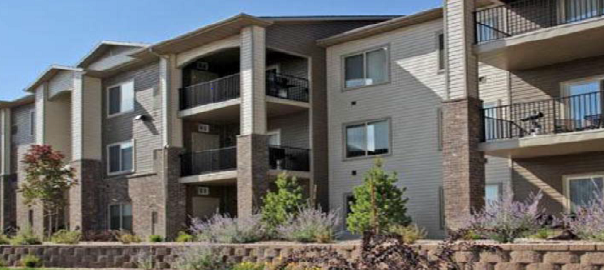 Property Name:
Casper Wyoming Apartments
Location:
Casper, WY
Property Type:
Apartment/Multi-Family
Transaction Type:
Permanent Financing
Loan Amount:
$11,500,000
Details:
Our repeat client was looking to take out their existing construction loan before the property reached stabilization. We were able to find a Life Company lender who would fund before stabilization with a 25-year term and 25-year amortization with a fixed interest rate. The lender also offered a flexible prepayment option during the last five years.
More Info: Zac Barber at 801-323-1019 or

contact me