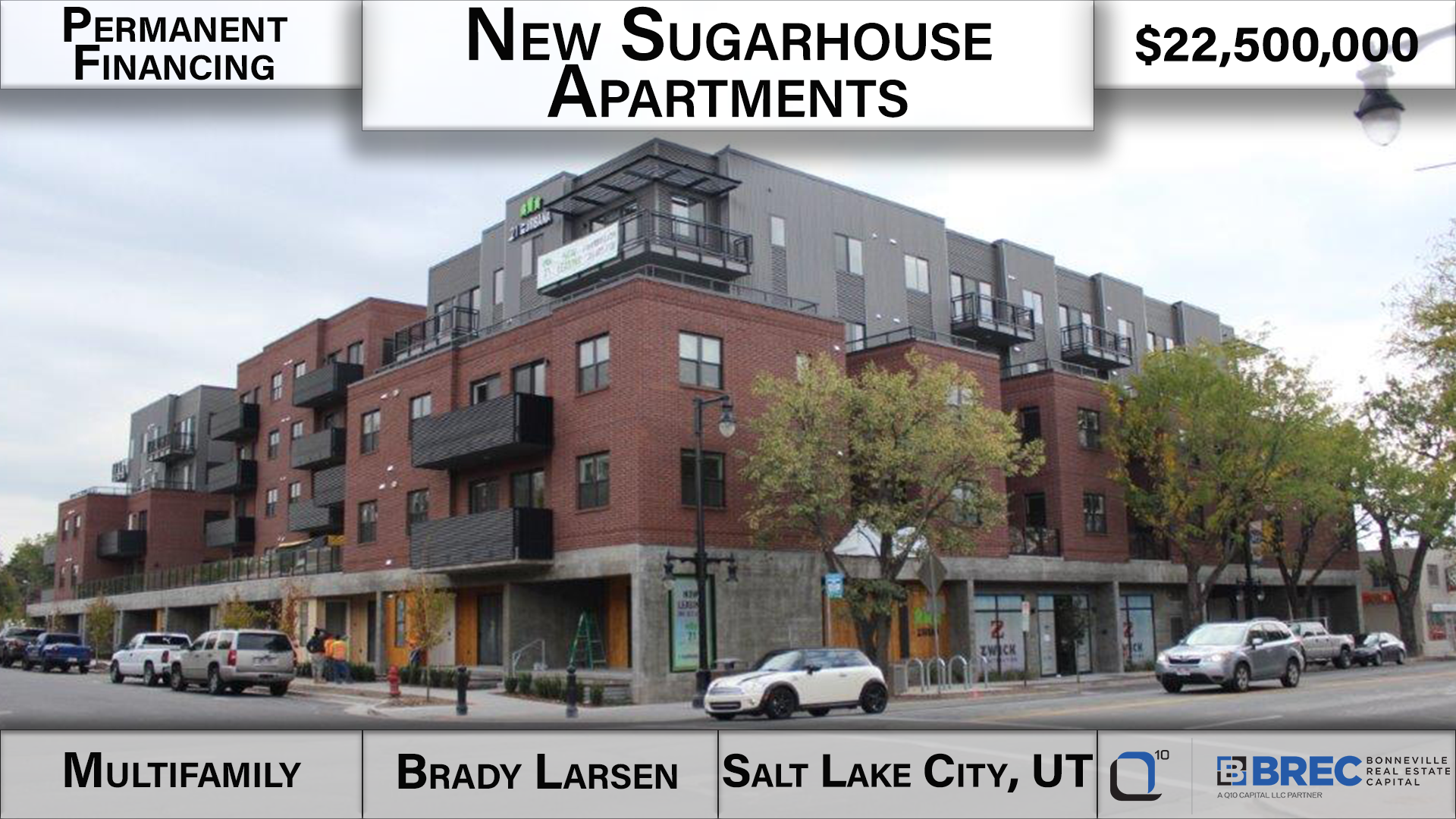 Property Name:
New Sugarhouse Apartments
Location:
Salt Lake City, Utah
Property Type:
Apartment/Multi-Family
Transaction Type:
Permanent Financing
Loan Amount:
$22,500,000
Details:
Brady Larsen closed this $22,500,000 non-recourse, take-out loan with a 15-year fixed rate and 5 years of interest-only payments.  The life-company lender was willing to
lock the rate early and fund before full stabilization was achieved.
Click here
to see an aerial video of this property.
More Info: Brady Larsen at 801-323-1026 or

contact me