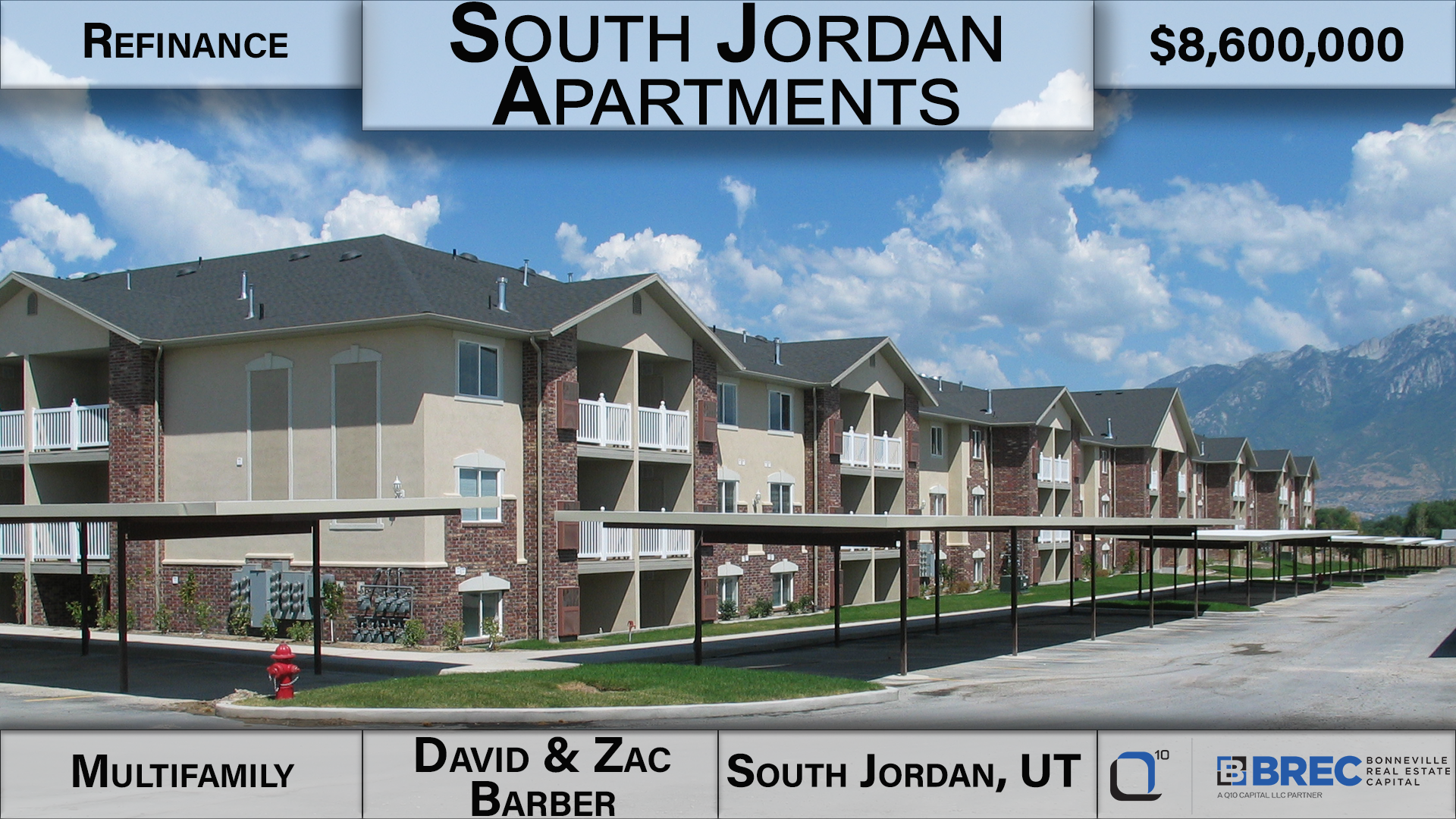 Property Name:
South Jordan Apartments
Location:
South Jordan, Utah
Property Type:
Apartment/Multi-Family
Transaction Type:
Refinance
Loan Amount:
$8,600,000
Details:
We were able to help an existing client refinance their 55+ senior apartment community. BREC provided a 15-year term with 7 years interest only on a 30-year amortization.
Click here
to see an aerial video of the property.
More Info: Zachary Barber at 801-323-1019 or

contact me